Create a mesmerizing galaxy in your room with our Galaxy Projector Lamp! 
This compact and portable night light measures 3-3/8" x 4-7/8" and is designed to bring the wonders of the universe to your space.
With a wattage of 0-5W and a voltage of 5V, this projector lamp is compatible with a USB charger (not included), making it easy to power up and enjoy.
The astronaut-shaped projector creates a stunning display of stars and galaxies, transforming your room into a peaceful and enchanting environment.
Adjust the speed, choose from 12 different nebula patterns, and customize the brightness to create your desired atmosphere.
Made with high-quality ABS and PVC materials, this lamp is built to last and is safe for children. It's also a great educational tool, sparking curiosity and imagination.
The LED night light comes with the necessary bulbs included, while the remote control requires batteries (not included).
Certified with CCC, CE, and ROHS, our Galaxy Projector Lamp ensures quality and safety.
Bring the beauty of the galaxy into your space with our LED Night Light and Galaxy Projector. It's not only a stunning visual experience but also a perfect gift for children and anyone who loves the wonders of the cosmos.
SPECIFICATIONS
Item Type: Night Lights
Size: 3-3/8" x 4-7/8"
Wattage
:
0-5W
Voltage
:
5V - 
Compatible with usb charger (not included)
Type
:
Projector
Shape
:
Ball
Power Source
:
DC/USB
Power Generation
:
Switch
Light Source
:
sky star projector
Is Smart Device
:
no
Is Bulbs Included
:
Yes
Is Batteries Required
:
Yes for remote control.
Is Batteries Included
:
No
Certification
:
CCC, ce, ROHS
Brand Name
: TONGDAYTECH
Body Material
:
ABS/PVC
Features: LED Night Light, Galaxy Projector, Children Gifts, educational. Remote control. Speed control, 12 Nebula, brightness adjustment.
Notes:
. Package includes: 1x Galaxy Projector Lamp (see what you choose)
. Not included are any accessories that may appear in the image, unless they are described as included in the package.
. Color: Due to the different display settings of computer monitors and/or mobile devices, there can be a slight color difference.
. Shipping time: Experience the global marketplace at your doorstep! Our direct-from-supplier deliveries bring you products from around the world, with estimated delivery times ranging from 3 days to 6 weeks. Please note that delivery times may vary based on product, supplier location, and seasonal demand. Embrace the anticipation and excitement of receiving unique treasures from afar. For more information see our shipping policy and FAQ. Shop now and let the world come to you!
Share
View full details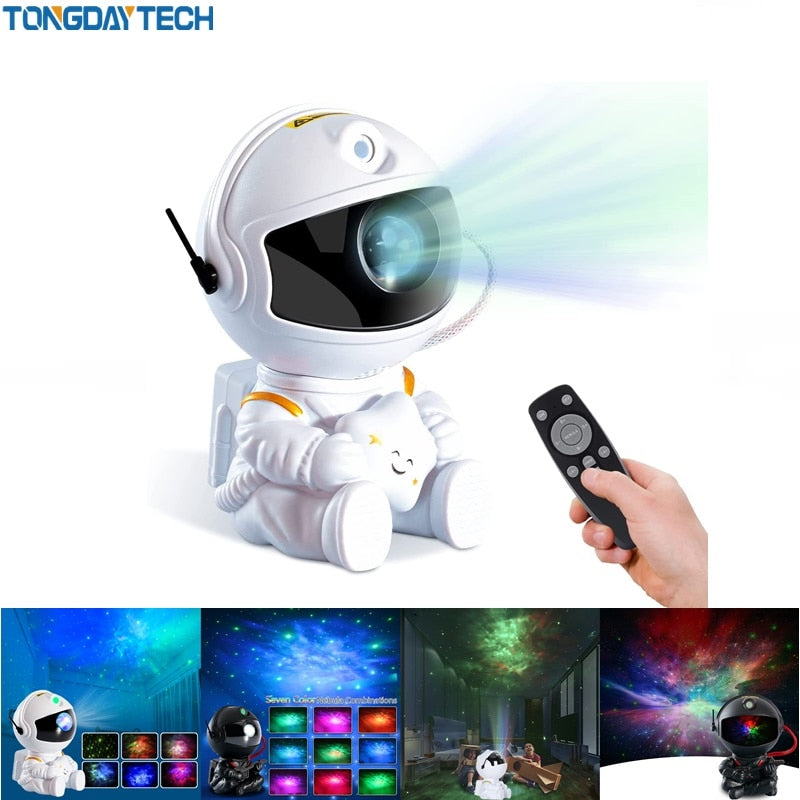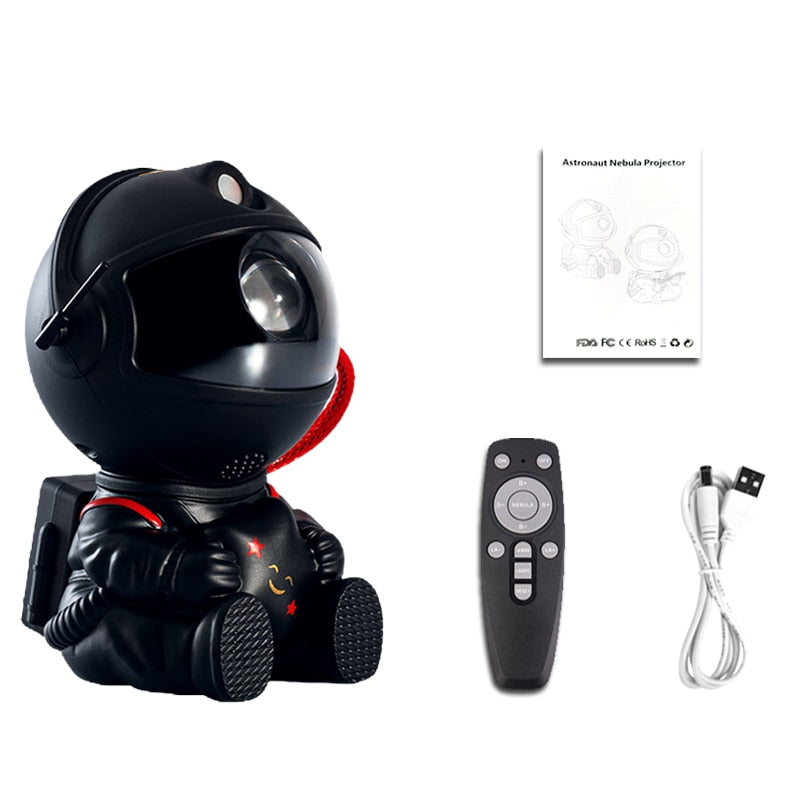 Really nice product and functions as advertised. Normal shipping and good package. Seller recommend.
I did not test for being present, but it was amazing how quickly I received!!!!
I arrived very fast. Is as is the image. Its use does not have too much complication, something bland for what I expected. Moving colors and some green dots. If you want for a big room, it's great because the lighting is brutal and it goes far. Does not have several scenarios is one with color. It moves and you can leave it fixed. You can make the image move slowly or somewhat faster. Like the intensity of color from light to dark. My daughter found it very beautiful.