Are you ready to revolutionize your healthy lifestyle on-the-go? Say hello to our cutting-edge Portable Smoothie Blender, the perfect companion for those seeking a refreshing and nutritious boost wherever they are.
Crafted with premium-quality Plastic ABS and equipped with stainless steel blades, this blender effortlessly blends fruits and vegetables into silky-smooth, delectable creations. The sleek design, available in vibrant matte blue and charming pink, adds a touch of style to your daily routine.
Compact yet powerful, our Portable Smoothie Blender measures just 7-5/8in x 3-1/4in, making it the ideal size for travel, work, or gym sessions. With a cup capacity of 300ML and a convenient cup size of 5-1/8in x 2-5/8in, it perfectly fits in your bag, allowing you to enjoy your favorite drinks wherever you desire.
Weighing only 428 grams, the juicer cup provides a lightweight and portable solution for your juicing needs. The juicer lid, weighing 362 grams, ensures a secure and mess-free blending experience, allowing you to savor every sip with confidence.
With an input of DC5V-1A and a battery voltage of 1200mAh, our Portable Smoothie Blender offers reliable performance and durability. The 40W rated power guarantees efficient blending results in no time.
As an eco-friendly option, our Portable Smoothie Blender is a proud addition to our collection of sustainable products. It is CE / EU certified, assuring you of its exceptional quality and safety.
The stainless steel blade guarantees effortless blending, while the wireless functionality adds a touch of convenience to your daily routine. Experience the freedom of fresh pressing, pressing and drinking, all while enjoying the portability of this remarkable blender.
Embrace the possibilities of on-the-go nutrition and treat yourself to the convenience and versatility of our Portable Smoothie Blender. Elevate your health, energize your days, and enjoy the unrivaled taste of freshly blended goodness.
Don't miss out on this incredible opportunity to transform your daily routine with our state-of-the-art Portable Smoothie Blender.
Order now and unlock a world of delicious possibilities!
SPECIFICATIONS
Product name: Portable Smoothie Blender
Material: Plastic ABS + stainless stee blades
Color: blue, pink
Size: 7-5/8in x 3-1/4in
Cup capacity: 300ML
Cup size: 5-18in x 2-5/8in
Cup Weight: 428grams juicer Cup
Juicer lid Weight:  362grams
Input: DC5V-1A
Battery voltage: 1200mAh
Rated power: 40W
Fruit & Vegetable Tools Type: Squeezers & Reamers
Feature: Eco-Friendly
Certification: CE / EU
Blade Material: Stainless Steel
feature: Wireless fresh pressing, pressing and drinking, and portability
Packing list: 1*Electric Juicer Base 1*Cup
 
Notes:
. Package includes: 1x Portable Smoothie Blender (see what you choose)
. Not included are any accessories that may appear in the image, unless they are described as included in the package.
. Color: Due to the different display settings of computer monitors and/or mobile devices, there can be a slight color difference.
. Shipping time: Experience the global marketplace at your doorstep! Our direct-from-supplier deliveries bring you products from around the world, with estimated delivery times ranging from 3 days to 6 weeks. Please note that delivery times may vary based on product, supplier location, and seasonal demand. Embrace the anticipation and excitement of receiving unique treasures from afar. For more information see our shipping policy and FAQ. Shop now and let the world come to you!

Share
View full details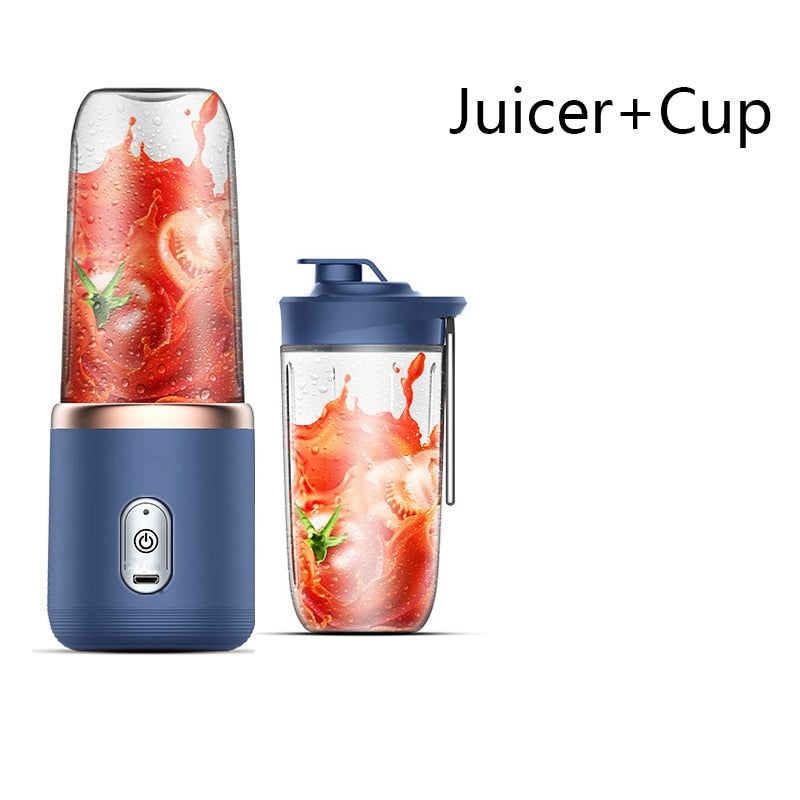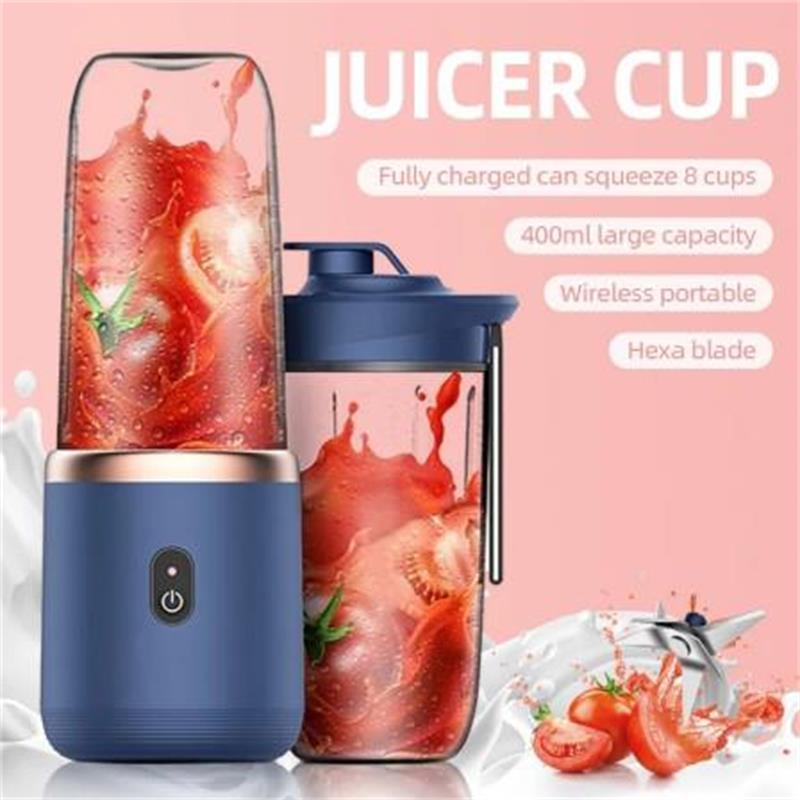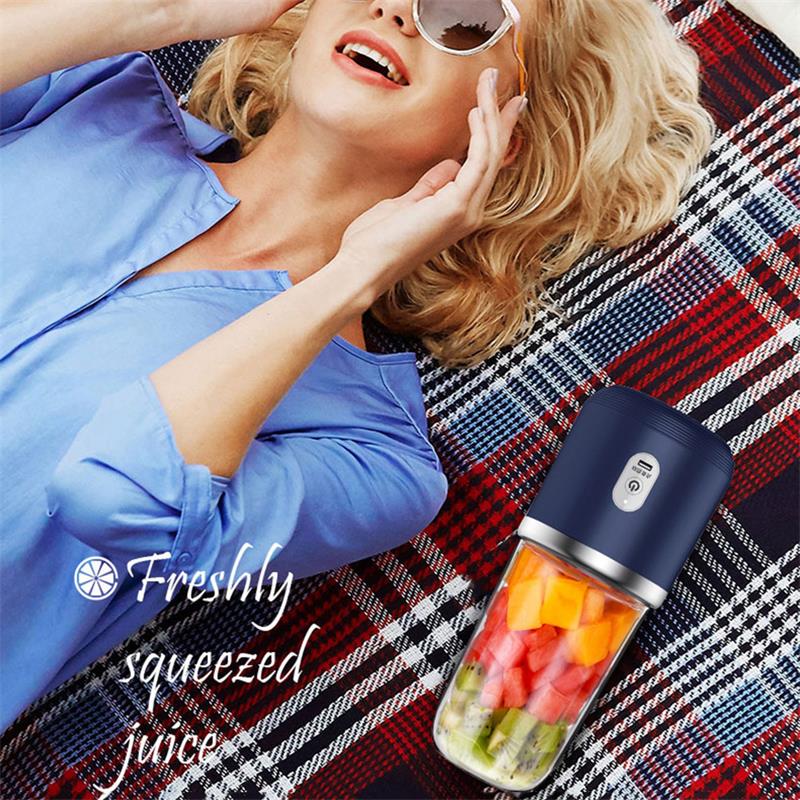 I 've been testing it and it works very well, it shreds everything perfect.
Very good same product quality. I recommend
Good purchase ideal for drivers or workers